Passing of Chief Donald L. Henry, Sr.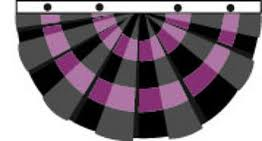 IAFF Local F-147 regrets to announce the passing of Chief Donald L. Henry, Sr., age 80 of Howell, and formerly of Long Branch, died peacefully on Wednesday, July 10, 2019. Born in Perth Amboy he had lived in Long Branch before moving to Howell 4 years ago. Affectingly known as "Dink", he retired as the Fire Chief from the Naval Weapon Station Earle in 1993. He was a member of the NJ Fire Chief Association, the Atlantic Engine and Truck Company # 2, serving as Chief of the Long Branch Fire Department in 1986; he was past Captain and Head Trustee of the Long Branch First Aid Squad and also served our Country honorably in the US Army. Dink was a valued staff member of the Damiano Funeral Home for 20 years On September 7, 2011 Donald was the first patient at Jersey Shore Hospital to receive the ABIOMED Impella® 2.5 heart pump which was the world's smallest heart pump in treatment options to assist critically ill heart patients. He was predeceased by his son, Donald L. Henry, Jr. in 2010, his brother, Raymond Henry and sisters, Ruth Schubring and Joan Horseman. Surviving are his wife of 58 years, Eileen Henry; his daughter and son in law, Sheri and Victor Sanchez; daughter-in-law, Lisa Henry; 4 grandchildren, Jessica Marie Sepulveda, Samantha Lynn Rivas, Ryan and Brandon Henry and several nieces and nephews.
Visitation will be held on Sunday, July 14 from 1:00 pm until the time of service at 4:00 pm at the Damiano Funeral Home, 191 Franklin Avenue in Long Branch. In lieu of flowers memorial donations may be made to the Long Branch First Aid, P.O. Box 402, Long Branch, NJ 07740. Letters of condolences may be sent through the web at damianofuneralhome.com.
https://memorials.damianofuneralhome.com/memorials/donald-l-henry-sr/3891065/service-details.php